Virgin Voyages is an irresistible Adult-by-Design experience at sea where tranquillity meets curiosity. Virgin Voyages currently has four ships on order, due for delivery in 2020, 2021, 2022, and 2023. Virgin Voyages' first ship Scarlet Lady was designed to reflect a yacht's sleek luxury, featuring spaces by some of the top names in contemporary design, Scarlet Lady will be a sanctuary at sea for the 18+ traveller.  Scarlet Lady, will sail four, five and seven night sailings to the Caribbean from Miami beginning in April 2020. All voyages will feature a stop in Bimini, Bahamas, home of The Beach Club, a Mediterranean-inspired private beach club exclusively for Virgin Voyages' Sailors (passengers) while the ship is on island.  Putting a twist on luxury, which the company refers to as Rebellious Luxe, Virgin Voyages will offer incredible value for it's Sailors with dining in 20+ world-class eateries, group fitness classes, soft drinks, gratuities, Wi-Fi and many more surprises included the voyage fare.
Come See How Richard Branson Does Cruises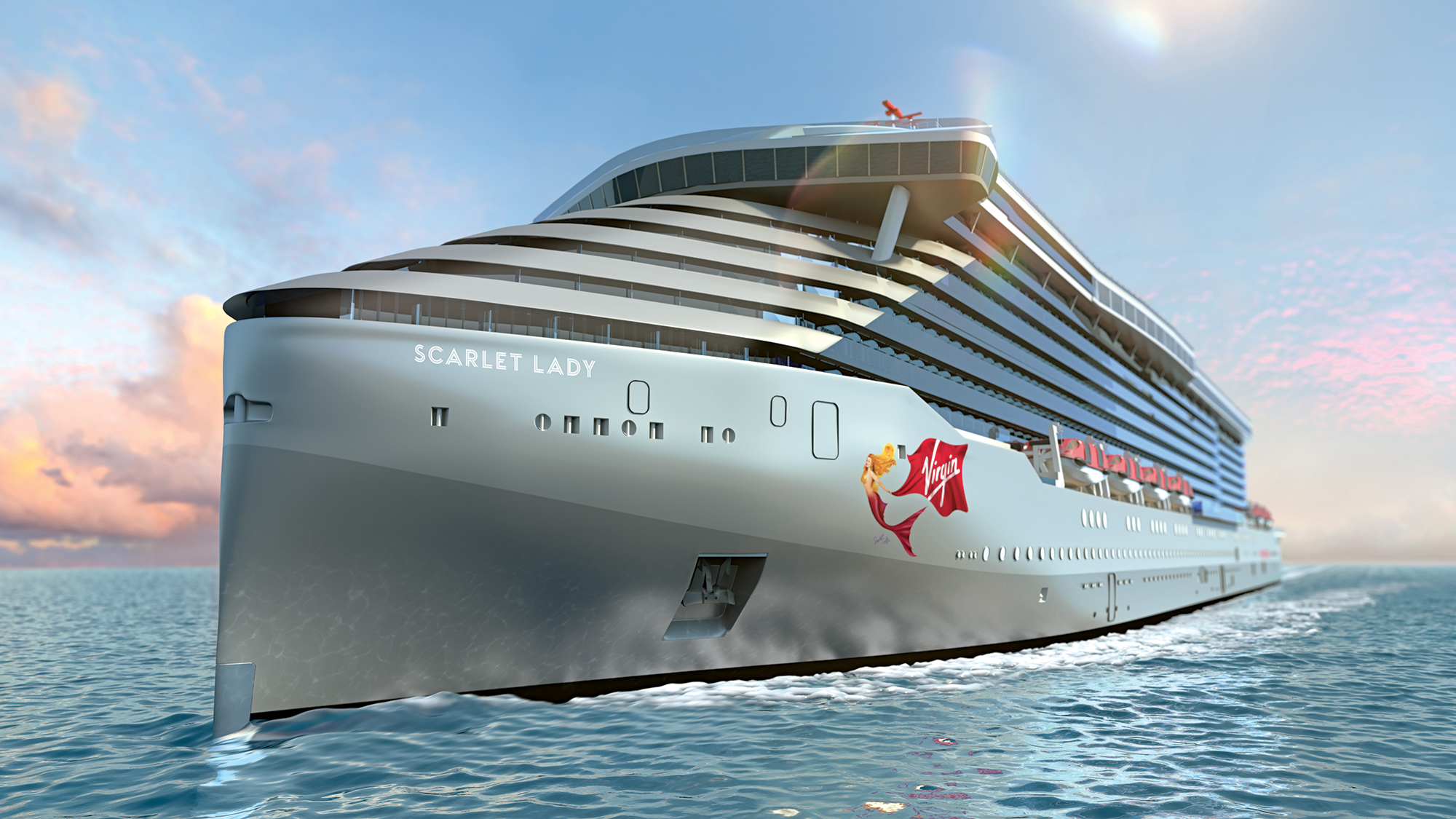 SCARLET LADY
The flagship and jewel of the fleet, Scarlet Lady is designed to combine the excitement that stems from being on the open ocean with everything you love from your favourite hotels and venues on land.  Accommodating only 2,770 sailors (that's you!), Scarlet Lady is considered a mid-sized ship, but every inch is packed with pizzazz.  Tempt your taste buds at one of over 20 different eateries (and drink-eries), none of which carry a cover charge; boost your Vitamin Sea with rejuvenation and transformation experiences; chill out next to one of the many luxurious pools; or why not change your look – there's a blow dry bar and tattoo parlour on board! And don't even get us started on the rooms and suites – to say you're living like a rock star would be an understatement.