For over 36 years, Riviera Travel has offered a superb selection of river cruises that allow guests to truly experience the wonders of each special destination on any itinerary. Gliding across brilliant waterways throughout Europe, Riviera Travel has crafted an extraordinary selection of river cruise voyages. Riviera Travel is all about creating authentic travel experiences that allow guests to connect with the destination on a deeper level. With a talented team building enticing itineraries, and experienced tour managers providing world-class guidance throughout the entire journey, guests can adventure through the very best of Europe.
Riviera Travel is dedicated to creating an experience that is simultaneously exciting, affordable, and accessible. Guests who book with Riviera can enjoy immense value, with a wealth of inclusions in the passenger's fare from onboard dining, Wi-Fi, shore excursions, and so much more. Moreover, guests who book with Riviera Travel will enjoy no hidden extra costs, with the only cost being what they see upfront. In addition, if a guest finds the cost of their holiday goes down once they have already booked, Riviera Travel will also happily pass along the discount.
Experience the gift of exploration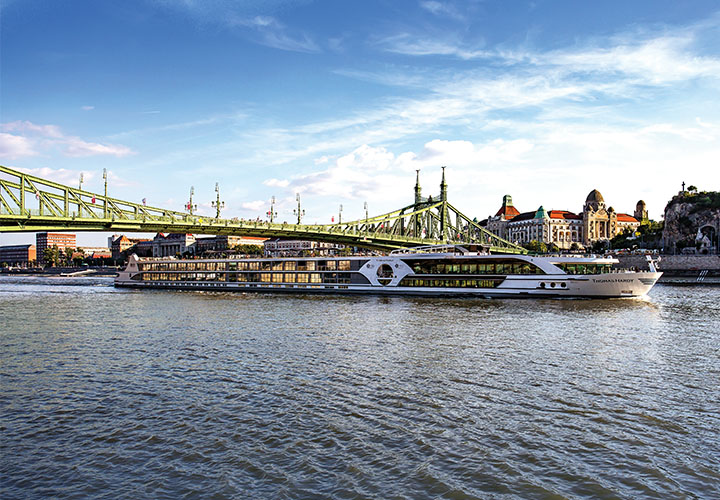 RIVER CRUISING
Sailing to enchanting European locales, Riviera Travel river cruises are designed to immerse, connecting guests with the incredible culture of each destination. With a marvellous fleet of river cruise ships adventuring through a variety of waterways including the Danube, Rhine, and Seine rivers, guests will have a fantastic selection of different itineraries to choose from. Every ship has a refined choice of cabins and suites, each with a wealth of space and amenities to keep guests comfortable throughout their entire holiday.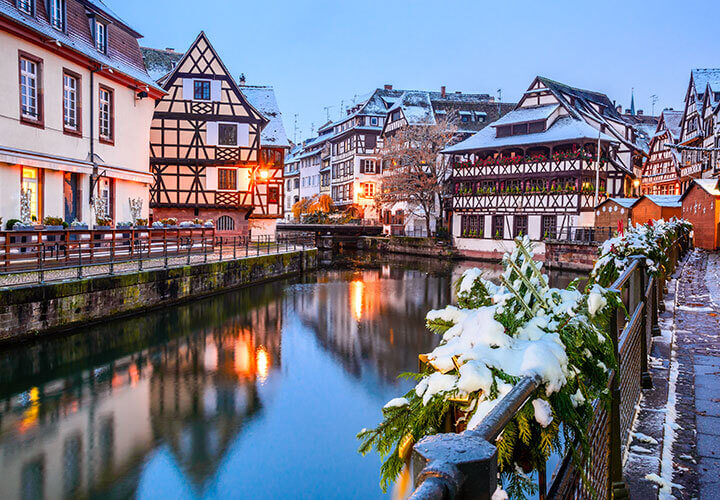 FESTIVE RIVER CRUISING
There's nothing like adventure during the Christmas season, and Riviera Travel has leaped into the festive spirit by crafting a magnificent range of Christmas and New Year river cruises. Connect with loved ones while gazing over gorgeous views on the Blue Danube or welcome in the New Year with your closest friends on the Rhine. No matter the choice, guests will experience excellent Riviera Travel luxury regardless of the destination.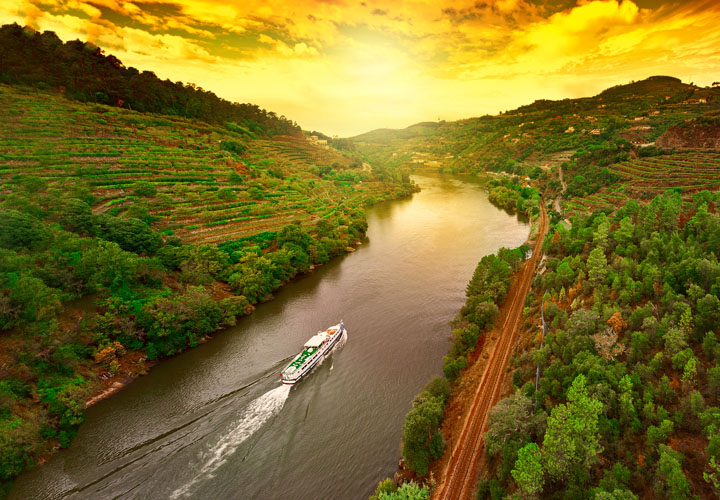 SOLO RIVER CRUISING
On select river cruises and departure dates, solo travellers can book in any accommodation option and enjoy no additional single supplements cost. Whether guests wish to relax in a spacious cabin or revel in the luxurious diamond deck suite, they can enjoy their holiday at an affordable price.