For over 25 years PONANT has combined exceptional itineraries and excelled hotel services to take their guests on cruise voyages that are simultaneously authentic and sophisticated.  Their luxurious ships are smaller in stature and as such are able to visit less-frequented ports and little-known anchorages to offer immersive cruise experiences.
World Leader of Luxury Expeditions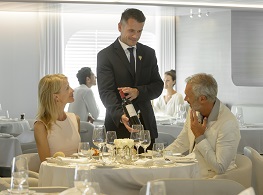 LUXURY CRUISING
The world is your oyster with PONANT and their experienced staff and luxuriously intimate ships are ready to take you there in style.  PONANT is proud to be the only French cruise company, and subsequently is an ambassador of the 'French Touch' throughout the world. This means you'll experience a French crew who will take care of your every need and ensure your comfort and wellbeing throughout the duration of your cruise. You'll also encounter the excellent gastronomy inherent in the French way of life – fragrant flavours, carefully selected cheese and wines, delicious specialty breads and sweet pastries will fill your day. While onboard a luxury PONANT cruise you will enjoy a large selection of wine, beer, champagne and spirits included with your cruise fare as well as a choice of non-alcoholic beverages*.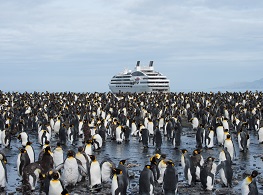 EXPEDITION CRUISING
PONANT is the leading provider of high-end expedition cruises.  They operate extraordinary and in-depth itineraries that are characterised by flexibility, meaning that unscheduled stops are frequent, allowing guests to enjoy all the surprises of nature.  Expedition cruising destinations include Alaska, Latin America, Russia, Australia and the Pacific in addition to some truly exceptional voyages to the Arctic and Antarctic. In addition to everything guests would experience on a PONANT luxury cruises, guests booked on an expedition voyage will also enjoy all shore excursions, onboard lectures, the guidance of an experienced naturalist, Zodiac outings as well as a parka gift and boot hire on Polar voyages.