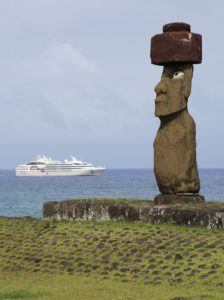 Combining our extensive industry knowledge with the experiences gained from representing luxury brands, Travel the World has created successful partnerships with a number of brands including Holland America Line, Seabourn, Aqua Expeditions and PONANT. By working closely together with the aim of growing market share, we have been able to implement a number of different strategies to fulfil mutually beneficial goals.
By utilising our wide-ranging trade connections and agile team, we are able to execute a number of different methods to promote our brand partners.  Bespoke marketing campaigns, preferred supplier access and unique packages as well as collaboration with other wholesale brands are just some of the strategies we can employ. Our trade partners also have the support of our experienced National Sales Team.
Our Groups Department, who have collectively accrued over 40 years' experience, offer a comprehensive travel service with access to a number of group and charter opportunities.  Not only do they provide a single point-of-contact, our Groups team are experts in guiding our trade partners through the complex maze that often is group travel, as well as managing multiple travel services.