Chiva-Som International Health Resort
Chiva-Som's sole purpose is to provide their guests with the environment and expertise to transform their well-being. Open since 1995 and located in Hua Hin Thailand, the words Chiva-Som mean 'Haven of Life' and this truly embodies the goals and philosophies of the resort. Chiva-Som believes that the Mind, Body and Spirit must be given equal care and attention in order for a person to transform their health; a retreat at Chiva-Som signals the start of this wellness journey. Implementing a four pronged approach – retreats, treatments, activities and nutrition – Chiva-Som ensures that throughout each step of your wellness journey you receive a tailored and targeted experience with the goal of leading to a balanced sense of self.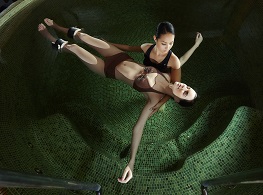 RETREAT STYLE STAY
An all-inclusive package designed to focus on a specific area. For guests who know what their focus is, these retreats help to achieve your goal and have been designed to benefit you most as an individual based on your focus. Current Retreat packages available include:
A Taste of Chiva-som

Optimal Performance

Spa Wellbeing

Yoga For Life

Art of Detox

Fitness

Natural Renewal

Sustainable Weight Management

Cell Vitality

Cranial Relief

Emotional Wellbeing

Tension Release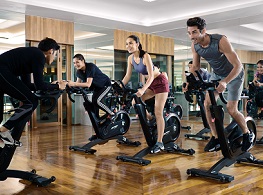 WELLNESS STYLE STAY
For guests who do not have a specific goal and want the flexibility to pick and choose treatments. Chiva-Som offers Wellness Stay Packages that include:
Accommodation in beautifully renovated rooms & suites

Health & Wellness consultation on arrival

Three delicious spa cuisine meals per day (starting with dinner on day of arrival)

Complimentary Physical Analysis and Skin Consultation

Complimentary  use of the Water Therapy Suites which include Steam, Sauna & Jacuzzi

Complimentary daily fitness and leisure activities. Private classes are available at additional cost

1 Daily treatment per night of stay from a choice of Thai Massage, Chive-Som Signature Massage, Invigorating Massage, Relaxing Foot Massage, Oriental Scalf Massage, Chiva-Som Haven Body Polish

THB cash credits awarded to redeem against treatments from the Health and Wellness menu. Credit amount will vary depending on the length of stay, but start from THB6,600 for a 3 night stay.