Like their name suggests, Holland America Line was initially established to ferry passengers and cargo between the Netherlands and America. Now, more than 150 years later, Holland America Line is one of the foremost premium cruise lines to operate throughout the world and boasts some of the most spacious and comfortable mid-sized ships at sea, offering award-winning service, five-star dining, extensive activities as well as a line-up of fantastic enrichment programs.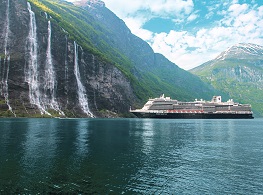 PINNACLE-CLASS SHIPS
Holland America Line's Pinnacle-Class ships are their newer style of vessel, accommodating up to 2,500 guests, and they really have set themselves apart from other ships in the Holland America Line fleet. From Koningsdam, Nieuw Statendam, to Rotterdam, Pinnacle-class ships are all but destined to delight.
The decor on this class of ships steers away from the darker Dutch tones found on the line's older vessels and instead focuses on light spaces with white being the focus of the colour scheme. Onboard are all the much-loved amenities found on Holland America Line's more traditional ships, however, there are also a few extras: there are five specialty venues with cuisines ranging from a steakhouse to a sushi bar; you have the opportunity to blend your own personal wine varietal at Blend; kick back to some classic rock in the Rolling Stone Rock Room or visit a BBC Earth concert combining a live orchestra with specially produced BBC Earth documentaries; solo cruises also have the luxury of booking oceanview cabins that are sized and priced exclusively for single travellers.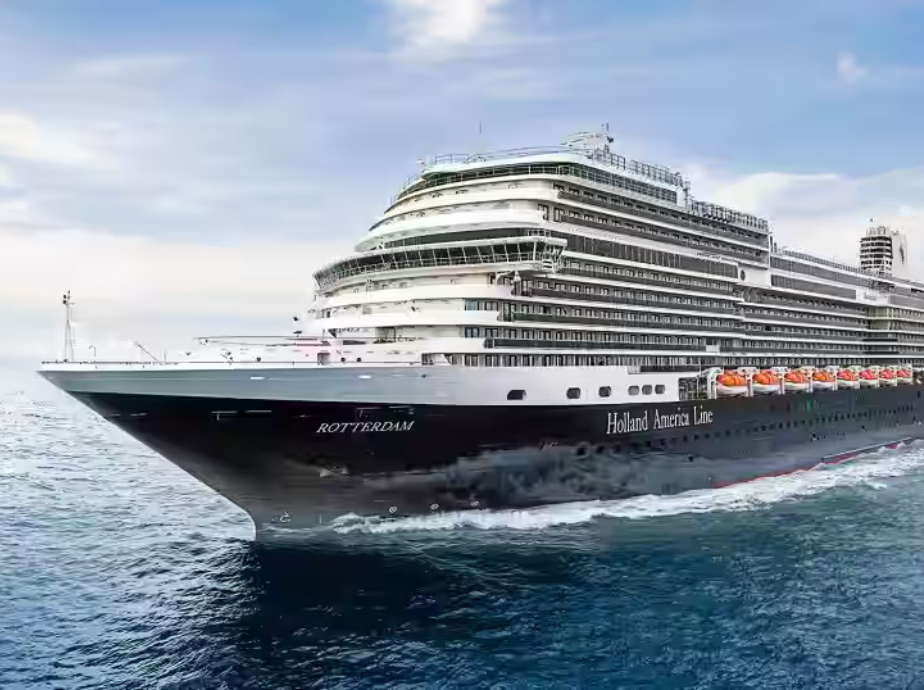 ROTTERDAM
Experience the epitome of Holland America's craftsmanship aboard their latest ship, Rotterdam. Encounter the finest amalgamation of their hallmark elements: exceptional gastronomy, award-winning hospitality, exquisitely designed staterooms and suites, and top-tier entertainment. Lose yourself in the rhythms of B.B. King's Blues Club or rock out to cherished classics at the Rolling Stone Rock Room. Indulge in the luxury of Rotterdam's Pinnacle Class and discover our devotion to the minutiae that ensures our guests' unwavering return. Welcoming up to 2,668 guests, Rotterdam is the perfect ship to discover what makes Holland America the choice for thousands of like-minded adventurers year after year. Sailing off to breathtaking destinations across the globe, be sure to look into this beautiful ship when organising your next voyage.