Cruising with Seabourn takes you to a world of ultra-luxury, where space is generous and crowds are few.  Their intimate ships with a private club atmosphere feature luxuriously appointed all ocean-front suites and intuitive, personalised service that will exceed your expectations. With voyages to all seven continents on curated voyaged which include a hand-picked selection of must-see ports and hidden gems, you'll explore extraordinary places in a personal and meaningful way, enriching your life long after your voyage.
The World's Finest Ultra-Luxury Resort at Sea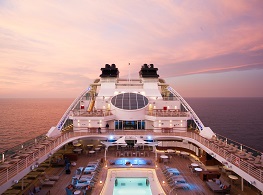 LUXURY CRUISING
When embarking on a Seabourn voyage you are taking a journey onboard one of the finest resorts at sea. Not only can you expect exceptional accommodations which featuring the most generous ratios of space per guest in the industry, but you will also enjoy a world class spa, exemplary dining at a variety of dining venues, inviting lounges and bars, pools and broad teak decks.  Included in your cruise fare are complimentary beverages throughout your voyage, access to all onboard dining experiences, a personal suite stewardess and all gratuities.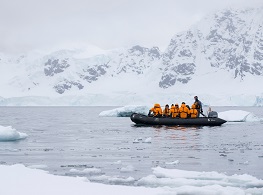 EXPEDITION CRUISING
Seabourn's expedition ships are designed represent the pinnacle of ultra-luxury travel and take guests to the most coveted and familiar remote destinations in the world. Their purpose-built vessels have an ice-strengthened hull and include advanced manoeuvring technology for superior stability, safety and comfort. Their world-class expedition team delivers immersive experiences further enhanced with experiences on Zodiaks, mountain and ebikes, scuba diving, snorkelling and optional kayaks.  Seabourn even have two custom built 6-guest submarines which give guests the option to extend their expedition further for greater ocean exploration.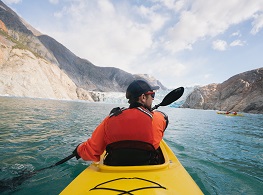 VENTURES BY SEABOURN
Seabourn is giving guests the opportunity to engage with destinations in a more interactive, experiential and participatory way with the Ventures by Seabourn optional shore excursions.  These excursions are available on select sailings and give guests the opportunity to experience nature close-up in a way that is unique and exciting while being accompanied by skilled expert guides.  You could find yourself trekking scenic islands, kayaking picturesque fjords and waterways or journeying aboard a Zodiac. No matter the excursion you'll be exploring spectacular destinations on exhilarating sea-level adventures.