Aqua Expeditions is a boutique luxury river and yacht cruise line offering expedition cruising in three of the world's most ecologically and culturally significant regions: the Peruvian Amazon, the Mekong River in Cambodia and Vietnam, and the seas of East Indonesia.  Their itineraries are designed to immerse you in nature and culture with a focus on sustainability and conservation as well as provide exceptional service, luxurious accommodations and world-class cuisine.
Luxury River & Yacht Cruises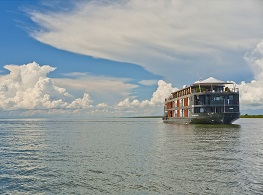 MEKONG RIVER CRUISING
Rivers are naturally the area to which civilisations flock are they are both teeming with life and provide a convenient means of transportation.  The regions surrounding the Mekong River are no exception and are rich in culture and tradition. Aqua Expeditions Aqua Mekong gives guests the opportunity to experience 2,000 years of history as they travel in pursuit of Asia's glorious past.  Over three to seven nights, discover the beauty of Vietnam and Cambodia, accompanied by expert guides, and experience the most authentic facets of Mekong culture.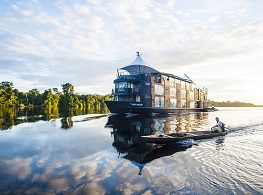 AMAZON RIVER CRUISING
A cruise down the Amazon river is possibly one of the most fulfilling nature expeditions in the world.  The Amazon rainforest is so dense that some areas remain uncharted to this day and is home to the world's largest and most diverse collection of plant and animal life. Aqua Expeditions gives you the opportunity to get a taste for this remote and rewarding region with three to seven night expeditions departing Peru.  These journeys include experienced naturalist guides who will ensure you witness the hidden wildlife, understand the animal's behaviours as well as learning about the jungle's many secrets and fascinating truths.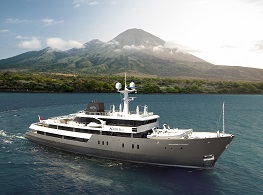 INDONESIAN OCEAN CRUISING
The Aqua Blu is Aqua's first sailing yacht to join the luxury fleet.  This long-range explorer yacht offers cruises in the pristine East Indonesian Archipelago and offers a more in-depth expedition through the region than any other luxury line.  The ship was one a British Naval Explorer and this heritage make her the perfect candidate to navigate East Indonesia's vast seas. Able to cover vast distances in a short span of time — and in any sea condition — the vessel enables explorers on board to experience the most varied, enjoyable and rewarding coastal cruise itineraries in this wild and stunningly beautiful region of the world.