Tauck began as a family business over 90 years ago with humble routes touring the backroads of New England. Today, Tauck operates more than 140 trips across 7 continents and, while the company has been handed down through three generations of the Tauck family, still embodies the same vision as the day of its creation – to do the right thing, create a life-enriching travel experience, provide a single all-inclusive price, ensure there is great value for money, and rely on recommendations of satisfied customers to build a following and grow the business.
The most significant element that sets Tauck's cruises and tours apart from the rest is the 'Tauck Difference': seamless travel itineraries with a focus on the details; inclusive trips providing great value for money; small, intimate groups of like-minded travellers; inclusion of exclusive behind-the-scenes experiences unavailable to the everyday traveller; and a commitment to customer satisfaction.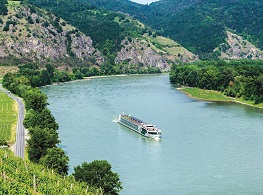 RIVER CRUISING
On Tauck's European river cruises, guests can expect to see the sights a bit differently than they would travelling with anyone else. The custom-designed riverboats of Tauck's Destination Fleet are spacious and comfortable and welcome guests with an onboard experience characterised by the Tauck Difference – all-inclusive; personalised service; intimate and sophisticated atmosphere; and uncommon access to exclusive cultural experiences.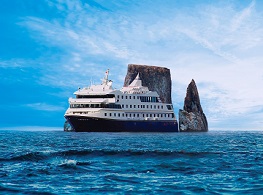 SMALL SHIP CRUISING
Tauck's small ship cruise journeys are carefully choreographed so that guests can seamlessly experience the best of land and sea.  Tauck have handpicked a fleet of ships that are designed to access ports unreachable to larger vessels, meaning that guests are able to experience ports and towns unfrequented by flocks of tourists.  This results in the ability to discover the true essence of the destination.  Tauck's small ship cruises are all-inclusive, allowing guests to travel effortlessly knowing that every aspect of their trip is already paid for, from shore excursions to gratuities.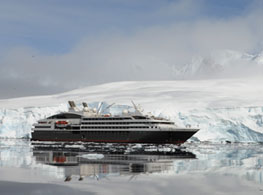 EVENTS
Tauck Events are exclusive once-in-a-lifetime travel experiences. They give guests unique, behind-the-scenes access to places and people and combine in-depth sightseeing tracks with special Tauck-only experiences. Focusing on cultural, historical, nature or sports-related themes, they feature 'insider' insights you simply can't get on your own, such as sparkling gala evenings, lectures by noted experts and themed sightseeing trips.  Making the experience even more relaxing, Tauck builds in multiple days at sought-after city-centre hotels or inside-the-park lodges, thus eliminating the need for constant packing and unpacking.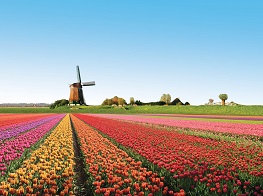 TAUCK WORLD DISCOVERY
Spanning the four corners of the Earth, Tauck's World Discovery land tours are fully guided, seamlessly orchestrated and often feature special small-group departures. Enjoy unique experiences on and off the beaten path, Tauck Exclusive after-hours and pre-opening visits to iconic landmarks, local cuisines, insider perspectives from local experts who share their life stories and premier hotel stays. Every journey is a perfectly choreographed series of moments that together reveal the heart and soul of the places explored.